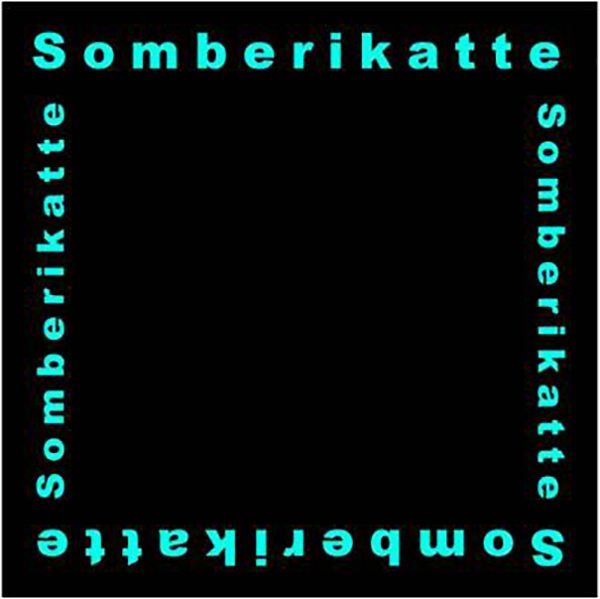 Somberikatte
A fictional institution created by Pushpamala N in 1996
Somberikatte is a Kannada word meaning idler's platform- usually the platform around a large tree where people gather to gossip and exchange news. It is a fictional institution, sometimes a forum, sometimes a film production company or the name of a photo studio, used by the artist Pushpamala N.
In 1998-99 soon after moving back to Bengaluru, she held a series of seminars in her studio with three eminent speakers presenting papers in each. The series was called The Idea of the Folk and explored the notions of the folk as subaltern, as common people, authentic people, the nation, etc. in the areas of film, art, architecture, environment, technology and law.
The Re-Look series of lectures on art were started in 2010 and continue into the 3rd season in 2014.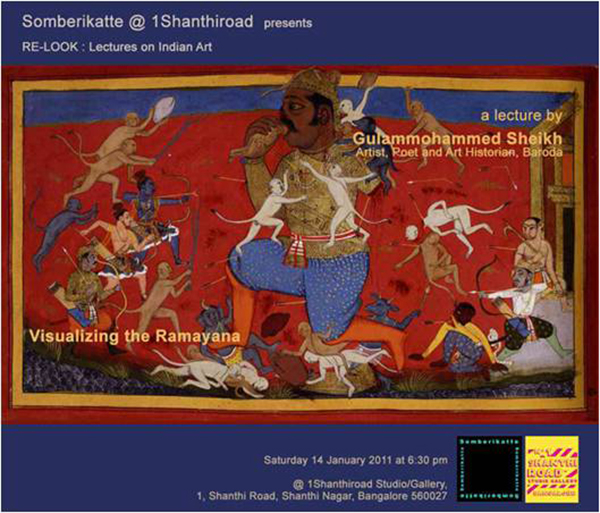 Somberikatte at 1Shanthiroad
Re-Look:
Lectures on Art (2010 onwards )
This series of lectures  presents exciting new research being done in the areas of art history, recent art practice and visual anthropology in India, each for the first time in Bengaluru. Distinguished art historians and scholars are invited to give illustrated papers on their recent work and interests. There will be a lecture every month, which will take place at the popular artist space 1 Shanthiroad Studio / Gallery, situated in the heart of the city.
Season 1: 2010-2011
Season 2: 2011-2012
Season 3: 2013-2014
http://pad.ma/grid/title/source==Suresh_Kumar&topic==Re-Look&name==Suresh_Kumar
Facebook group Somberikatte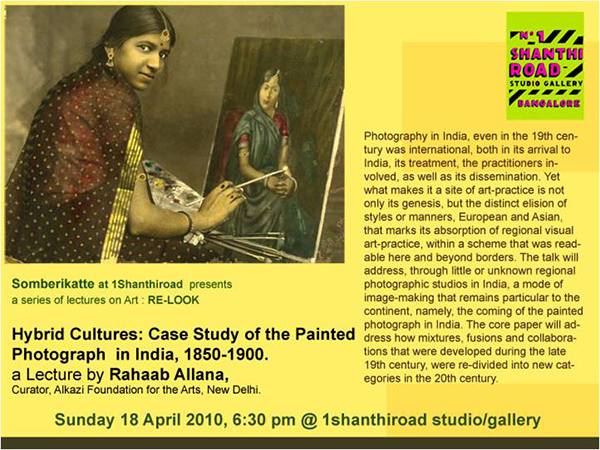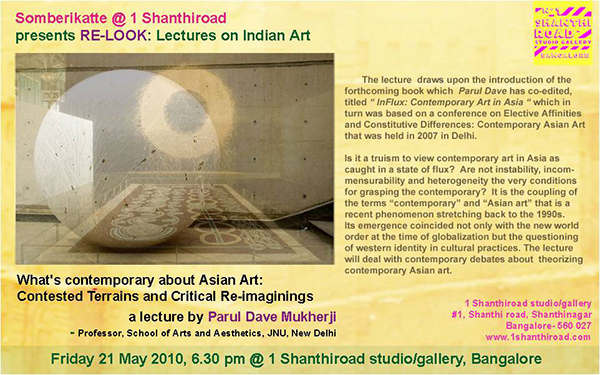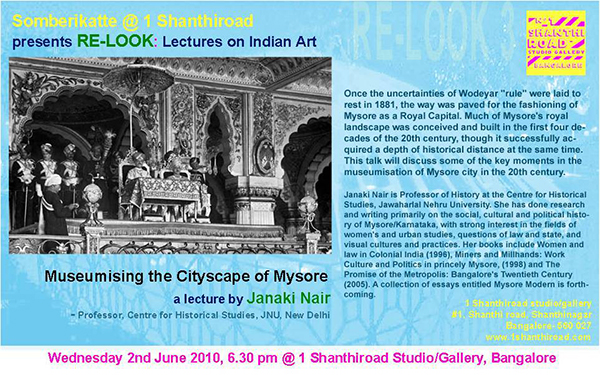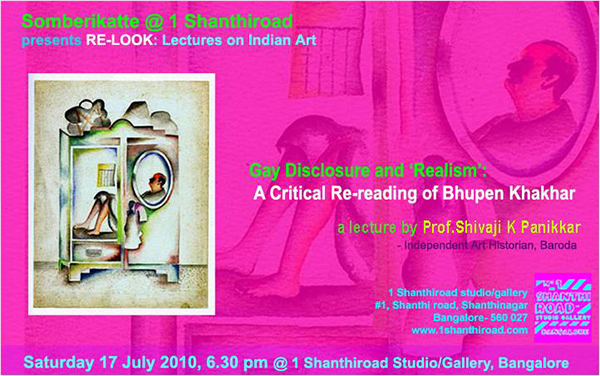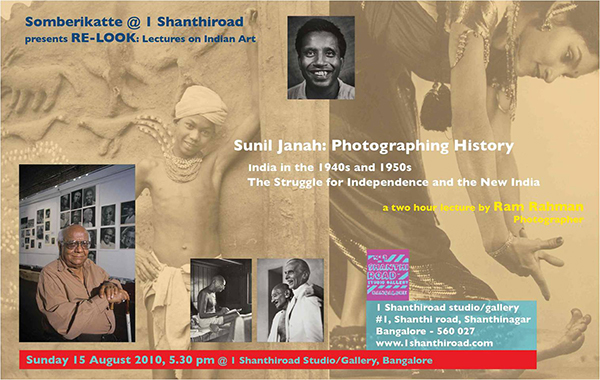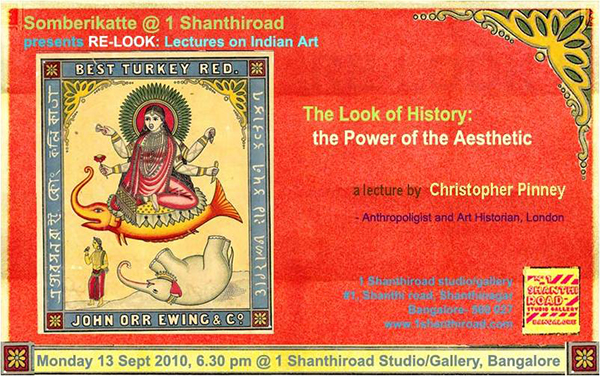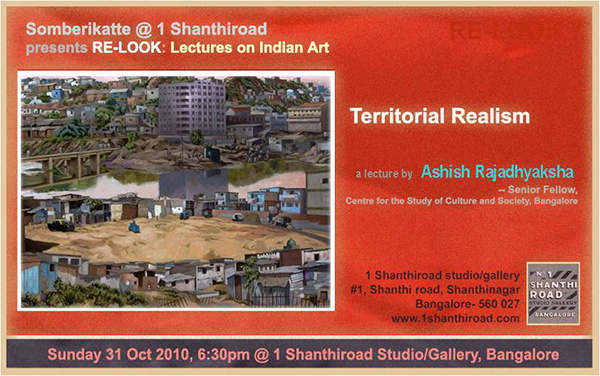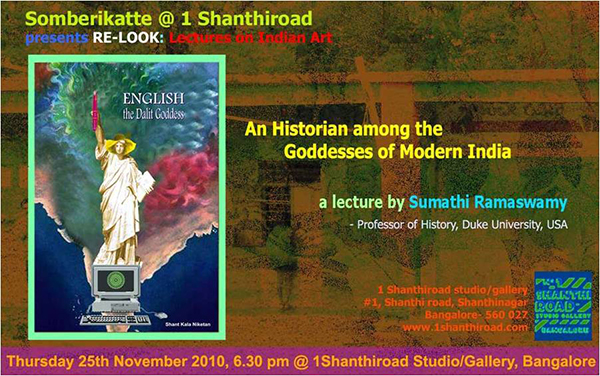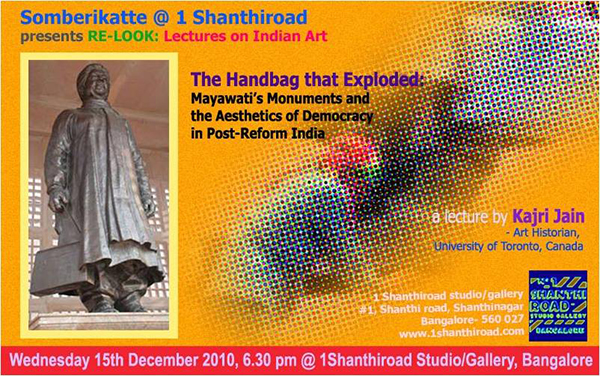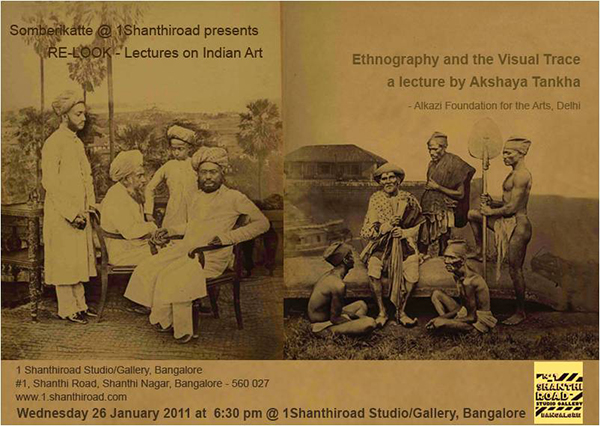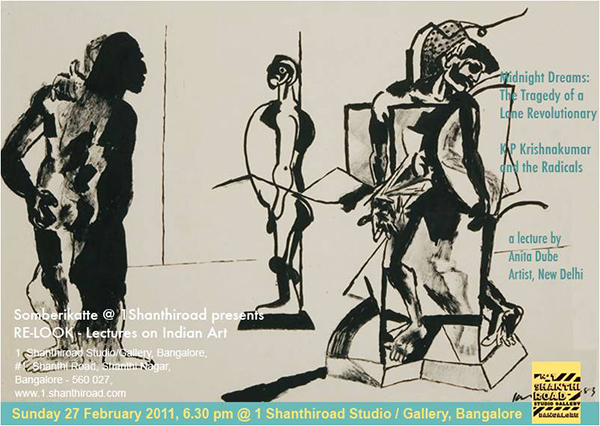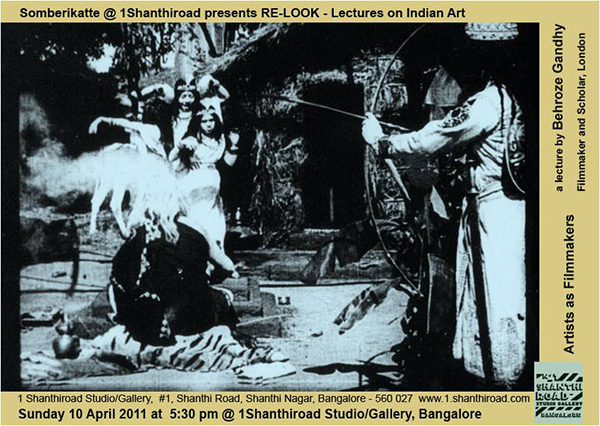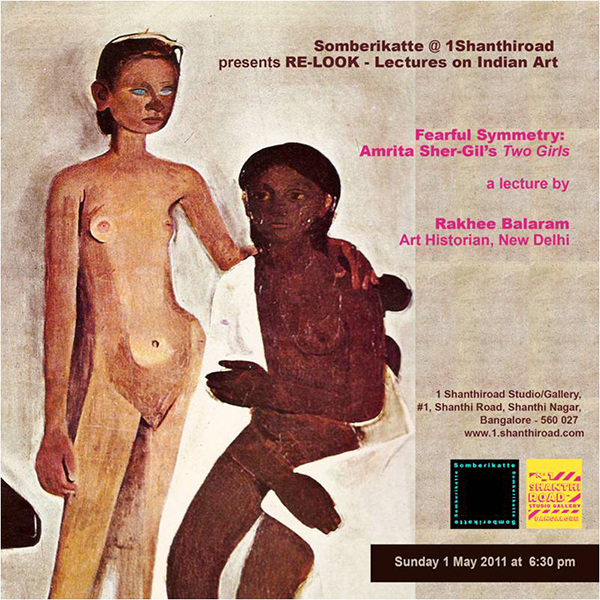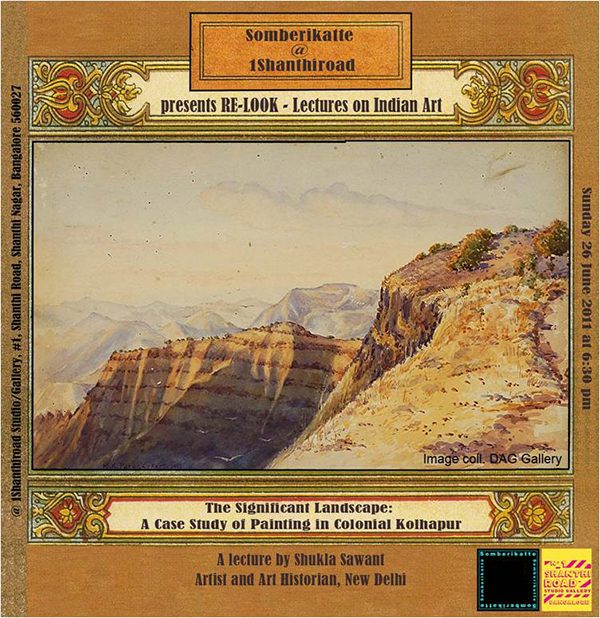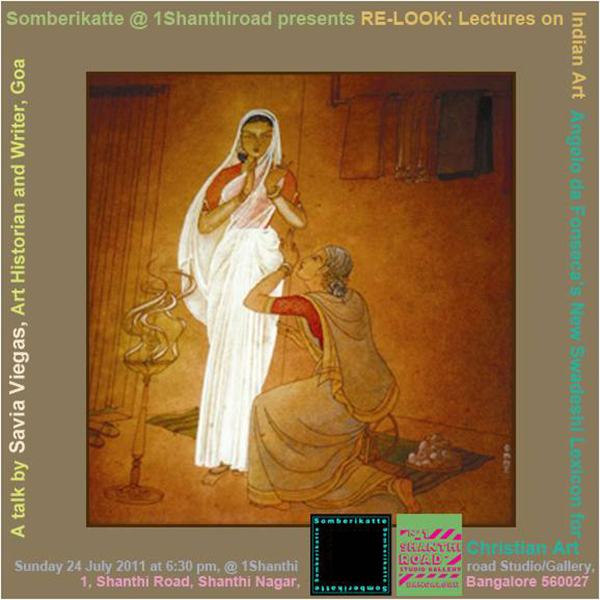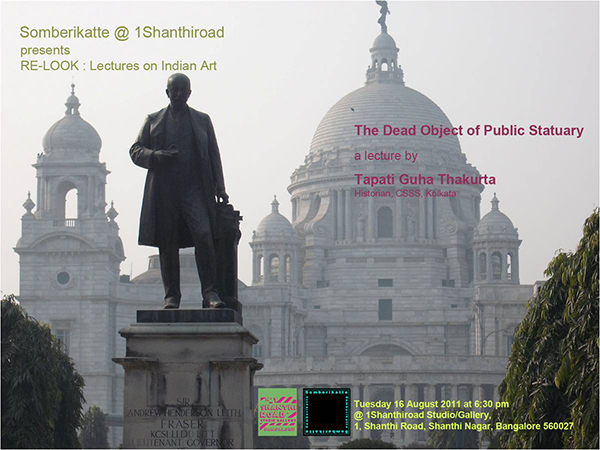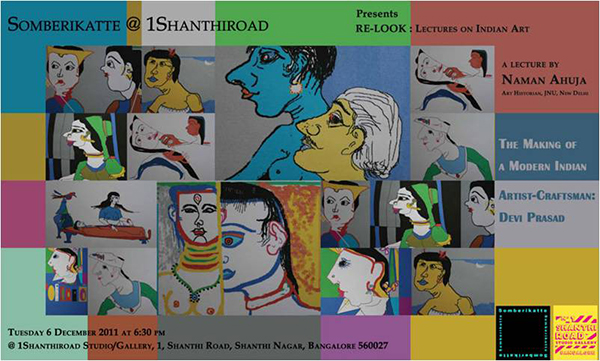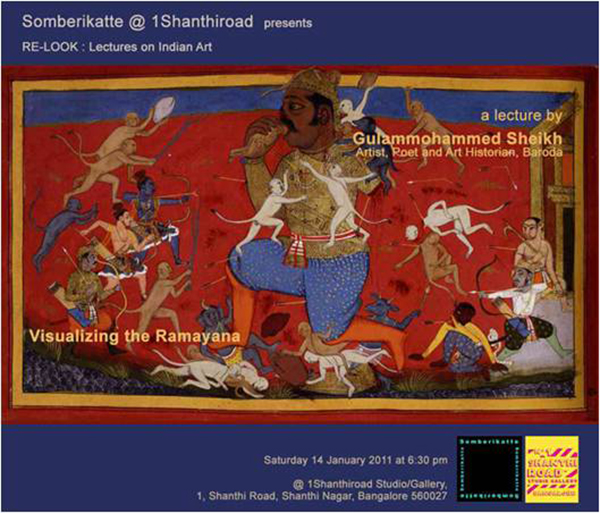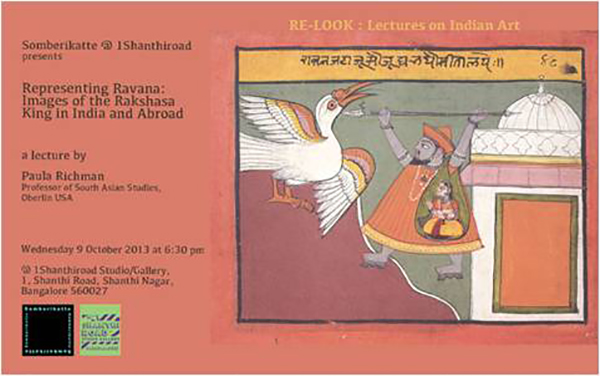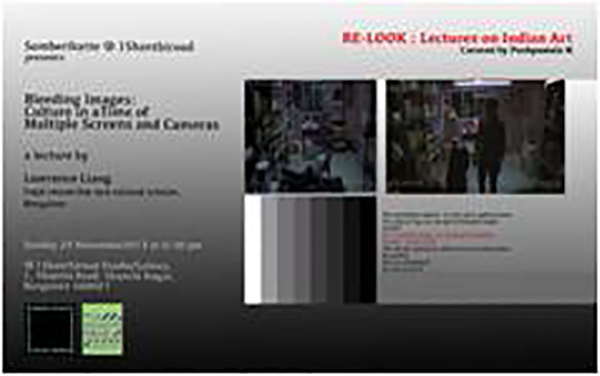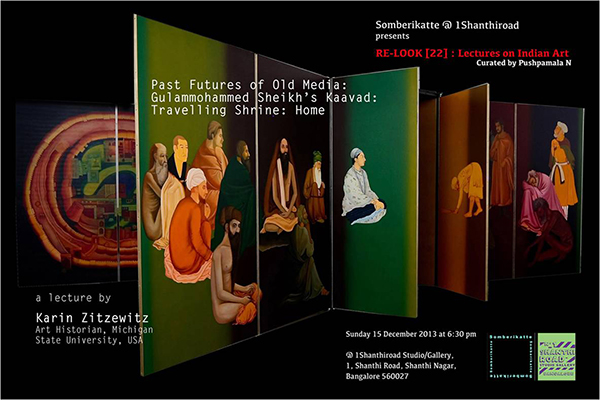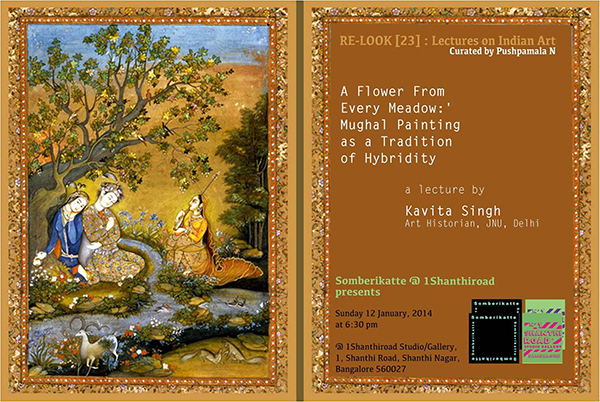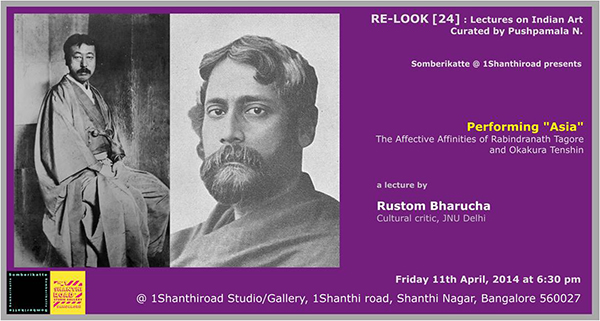 Relook 24:
Rustom Bharucha
"Performing Asia"
The Affective Affinities of Rabindranath Tagore and Okakura Tenshin
This lecture explores the idea of "Asia" that provided the meeting ground of Rabindranath Tagore and Japanese curator and cultural historian Okakura Tenshin at the turn of the last century.  It elaborates on how "Asia" was embodied in their performances worldwide at histrionic and rhetorical levels in their lectures and correspondence. Using rare photographs and audio recordings to highlight the expressive dimensions of performance, the lecture will also focus on the politics of performativity through a critical reading of the inter-Asian tensions underlying an ostensibly pan-Asian discourse.
RUSTOM BHARUCHA is Professor of Theatre and Performance Studies in the School of Arts and Aesthetics at the Jawaharlal Nehru University in New Delhi.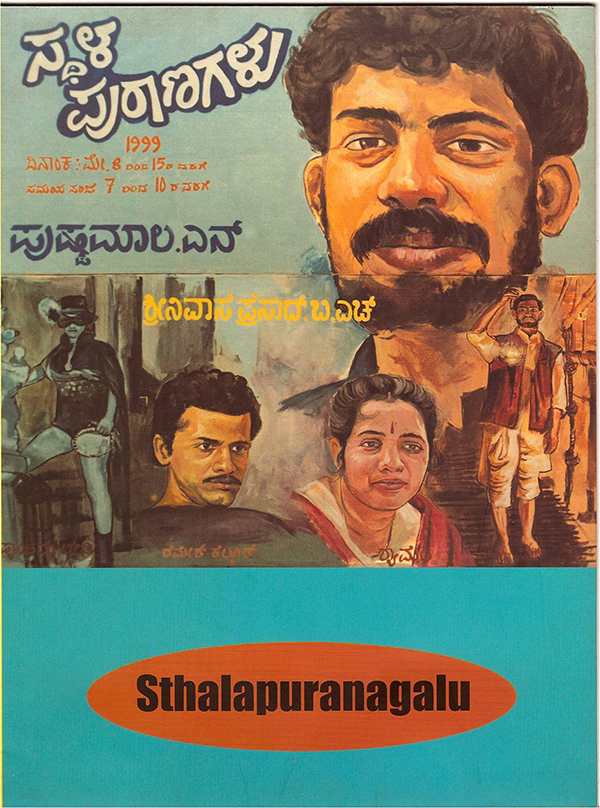 Sthalapuranagalu
(Place Legends)
Ulsoor Lake, Victoria Statue MG Road, Samudaya Office Basavangudi
A public art project curated by Pushpamala N where three artists were asked to respond to three historic sites
8 to 15 May 1999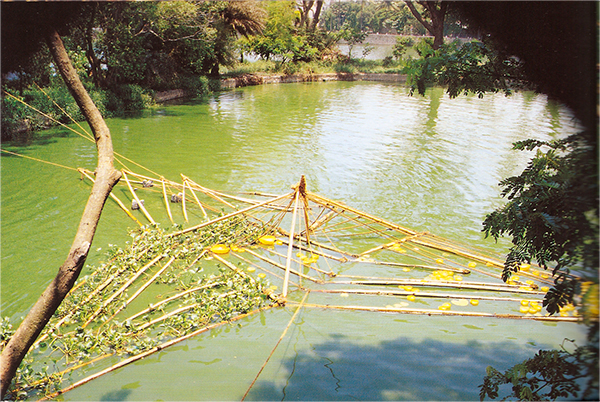 Ulsoor Lake
Cantonment
Shamala B J
A floating sculpture was made of bamboo, rope, wax hearts and water hyacinth in a lagoon in the centre of the largest island on Ulsoor Lake
Sthalapuranagalu, Shamala BJ, work in progress, 1999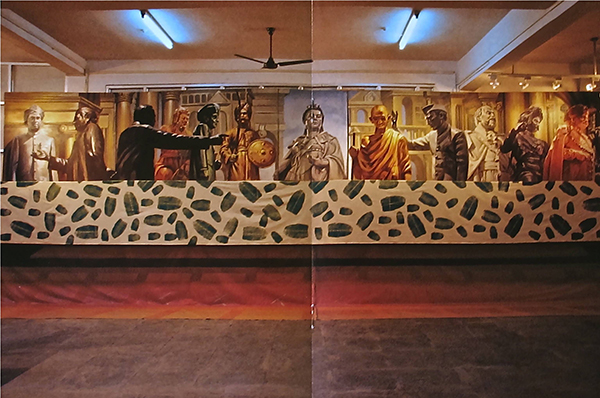 Victoria Statue, MG Road
Ramesh Kalkur
The Royal Feast, Ramesh Kalkur, painted and silk screened, size   , 1999
Installed at the Chitra Gallery, Kannada Bhavan
Bangalore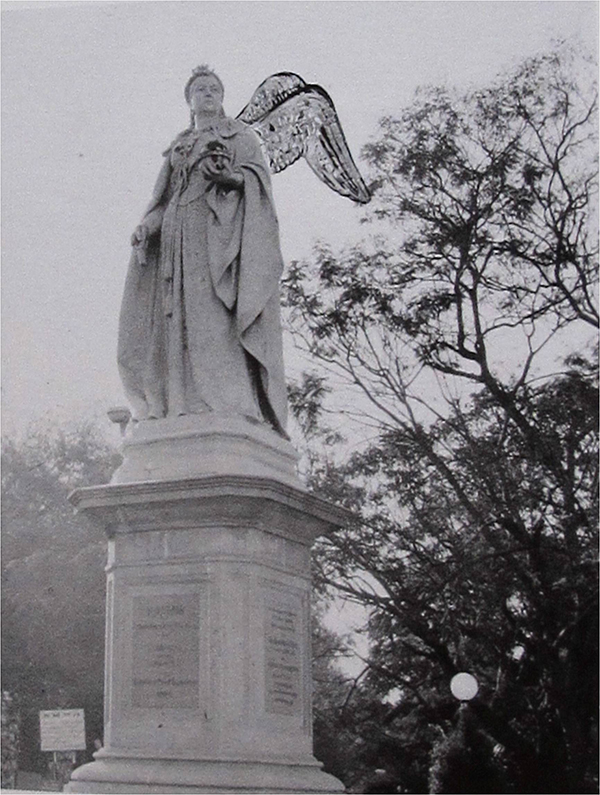 A group of colour photographs of the Victoria statue, painted on, playfully referring to its various histories
Victoria, Ramesh Kalkur, painted over colour photograph, size   , 1999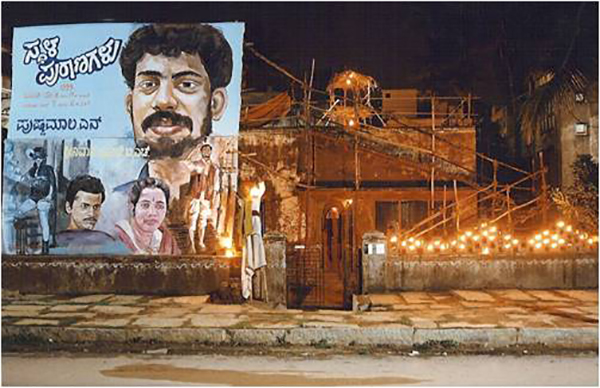 Samudaya House
Basavangudi
Srinivasa Prasad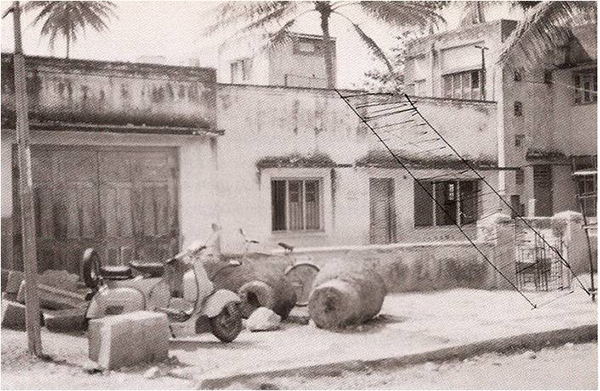 View of Samudaya House before installation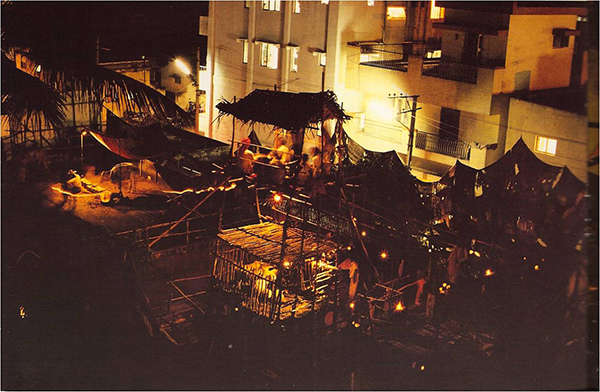 View of Samudaya House before installation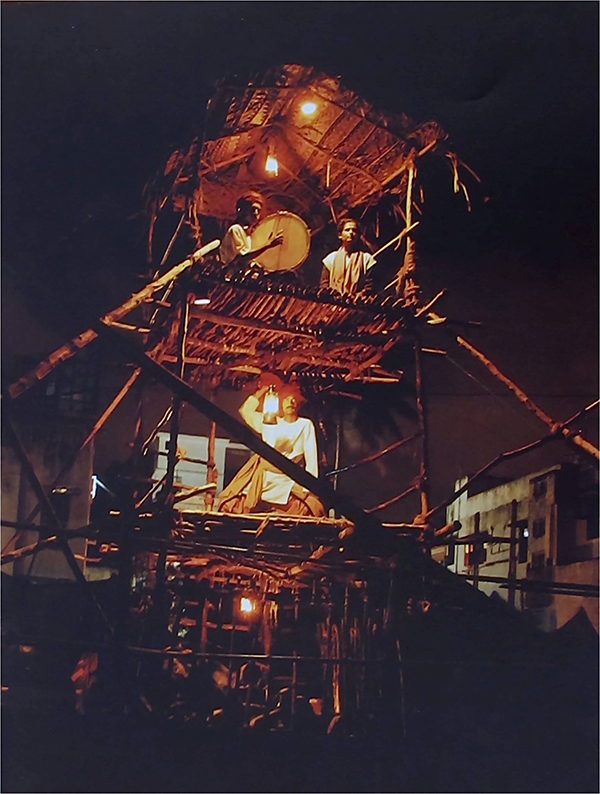 Sthalapuranagalu, Samudaya House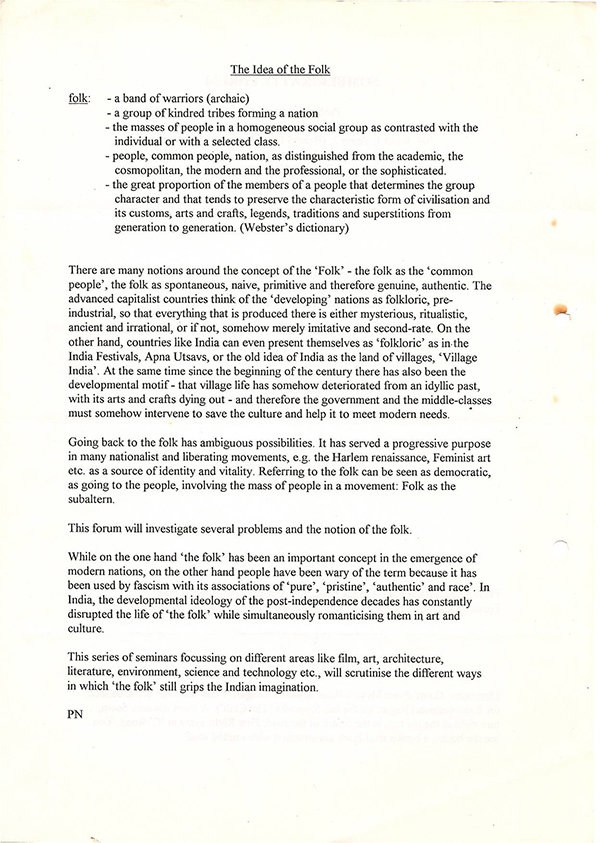 Somberikatte Forum
The Idea of the Folk (1998-1999)
A series of seminars curated and organized by the artist at her studio in Bangalore